Sending a Sharing Portal
How to let other people send files to you without signing up
The share module enables you to send a sharing portal to others, giving the recipient the ability to send files back to you and others without needing to sign up.
This works by sending the recipients an email explaining that you have sent them a sharing portal. This email has a link that when clicked sends the recipient to a Mashoom interface. Using this interface they can upload files and (if given the ability) select which recipients to send them to. Once they have done this, the files will be uploaded to Mashoom and the recipients will receive an email enabling them to download these files.
To navigate to this function, select the "Share files" icon under "Share" in the main menu.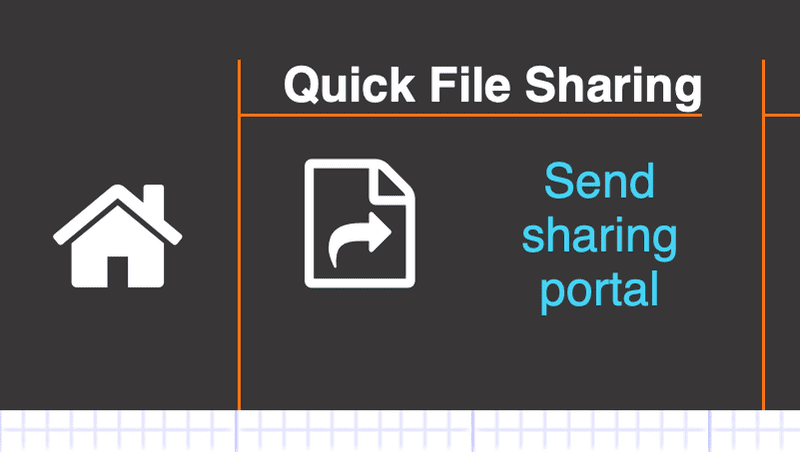 The first thing to do is enter an email address of the recipient of the sharing portal. Once a valid email address has been entered the further options will become available. One or multiple recipients can be entered.
Next, select if the recipient can only send files to you, or whether they can specify their own recipients.
The files being sent are your responsibility; only allow people you trust to specify their own recipients. The resulting file sharing emails explain that you authorized the sender to send the files.
All email links sent by Mashoom have an expiry time, which is important from a cyber security perspective. An expiration period can be set once a valid email address has been entered, the default is to expire in a day. A timed expiry can also be set.
Finally, click "Send portal" to send an email to the recipients with instructions and a link to send their files.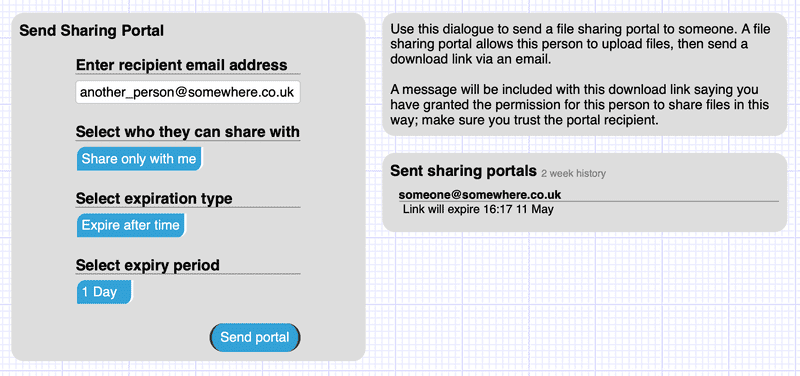 On the right hand side is a list of the recent portals you have sent and when they will expire.