Sending Files
How to quickly send files to others
The share module enables you to quickly share files with others, giving the recipient a one click download without needing to sign up. Any number of files can be sent to any number of people.
This works by the files being uploaded to Mashoom. An email is then sent to the recipient(s) with a temporary link to download the files. They can then download the files directly from Mashoom. This process means the files are not sent as an email attachment.
To navigate to this function, select the "Share files" icon under "Share" in the main menu.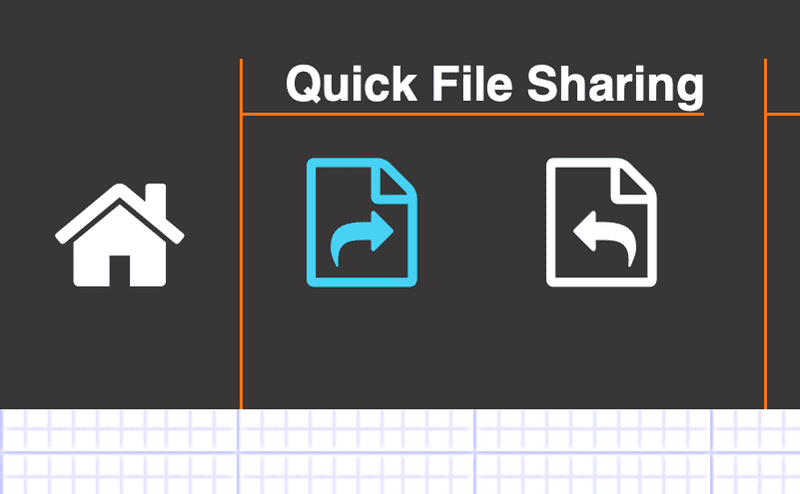 The first thing to do is enter an email address of the recipient of the files you want to send. Once a valid email address has been entered the next steps will become available. One or multiple recipients can be entered.
All email links sent by Mashoom have an expiry time, which is important from a cyber security perspective. The next sections allow you to select an expiration period, the default is to expire in a week. A timed expiry can also be set.
Select the files to send using the upload box; the dash bordered box with a cloud symbol in it. Click on this box to show to select files on your computer, or drag them onto this box. Multiples files of any size can be added.
Finally, click "Share files" to upload the files to Mashoom and initiate the email links to be sent to recipients.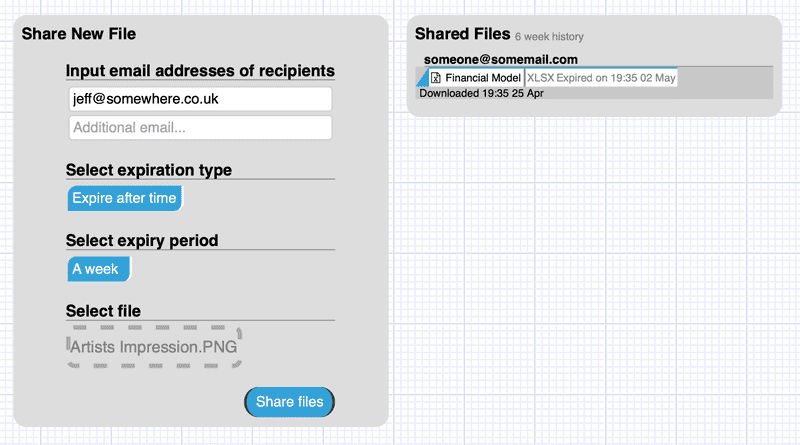 On the right hand side is a list of files you have recently sent, divided up into recipients. When the files was downloaded and when the link will expire is also shown against each file. These files can also be downloaded before the expiration period ends by clicking on them.